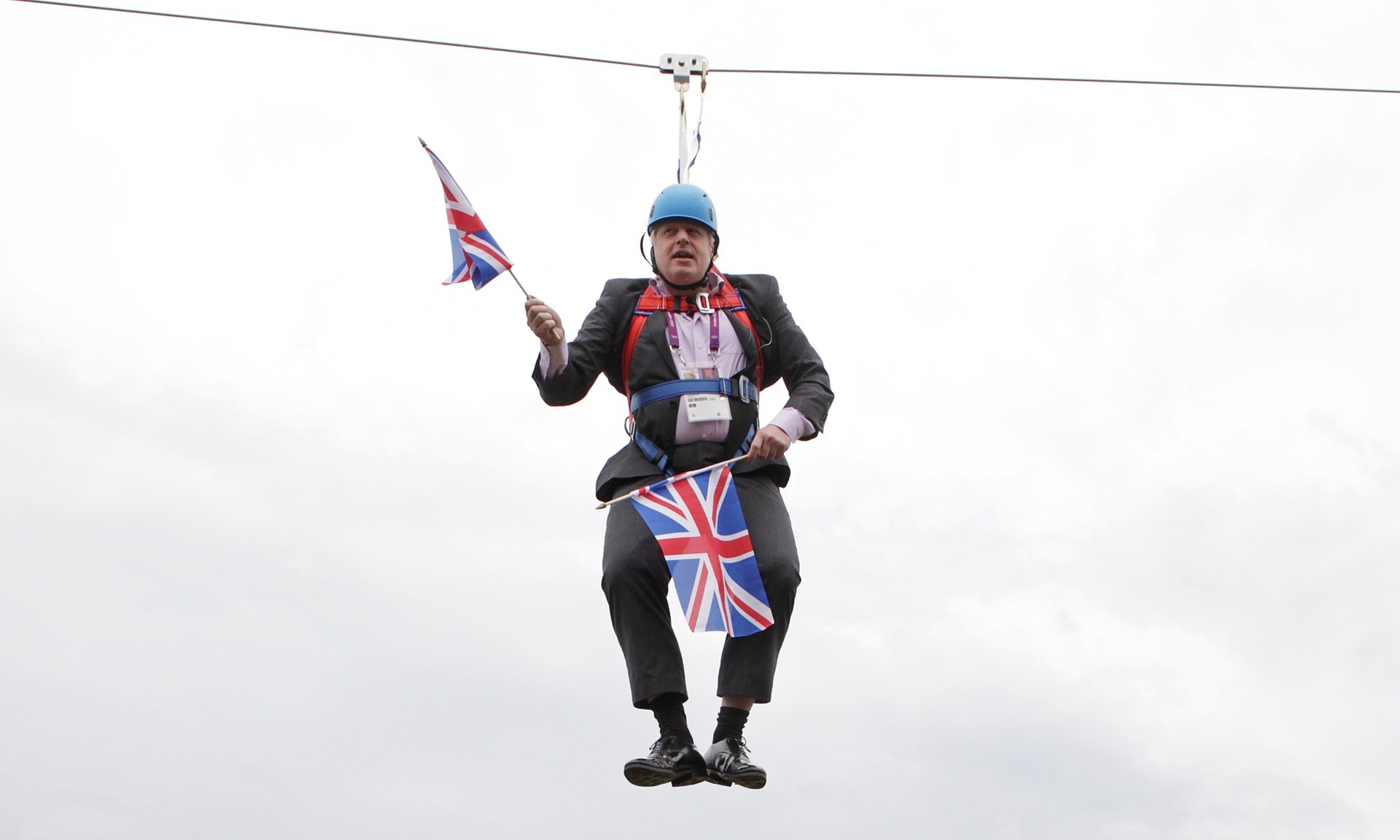 As Brexit begins today, we friends of Europe finally bid farewell to the United Kingdom.
After much drama, we have to accept this chapter is now closed. EU membership is lost.
In truth, the UK was at a dead end. Stuck.
Only, not in the EU. That was a political mirage, in no small parts the product of the relentless lies about fabulated EU laws in Telegraph columns, and the pathologically opportunistic Brexit campaign of a persistently dishonest journalist.
The problem isn't and was never the EU or the sovereignty of the UK. The problem is an unfair, broken society, increasingly unequal and divided, heading for a breaking point. For many, a society of food banks and increasing wealth inequality, of precarious jobs, stagnating wages and poorer health outcomes.
Yet if Brexit is a revolution, it holds no believable promise for any of these issues. It will only benefit, if anyone at all, the De Pfeffels and Rees Moggs of this world.
Worse, it is founded on a nationalist chant that feeds on and elicits hatred and division, drummed up by those who have repeatedly proven not to respect democracy or even basic moral standards. Time will tell if imploding the civil service and binning people proves the winning leadership strategy.
Much like how the US pathologically fails to address gun control after every mass shooting, many answers here are hiding in plain sight, so obvious that they hardly ever enter the conversation. And yes, like removing millions of guns from a country, it won't be an easy change, but it doesn't make it any less the only hope.
For starters, the UK's almost comically dysfunctional electoral system should be modernised toward proportional representation (in line with almost every other country in Europe), and the role of the unelected House of Lords ought to be reviewed. Much more proactive wealth redistribution would need to be introduced, for example through taxation of high earners, as it is successfully done in Scandinavia. Dropping the neoliberal race to the bottom, which initiated the return of growing economic inequality in the late '70-'80s after decades of improvements, would likely prove the biggest challenge, as the ideology now underpins most of the developed nations.
Instead, the UK elected a psychopathic bumbling jester, perhaps mistaking him for Churchill, when what they needed was another Aneurin Bevan, a reverse Thatcher.
For a few years now, I have reluctantly come to the conclusion that change will require hitting rock bottom. Evidently, we're still far from that. So let's view today as one more step on the descent towards the misery from which might eventually emerged hope for the people of this country.
Before then, alas, more people will need to die.
Of cold, on the street of Westminster, employed yet homeless. At home, literally starving to death after being deprived of their benefits. Waiting for a life saving operation in a corridor of a cash-strapped NHS hospital. Or knifed at 14 while dealing drugs in the streets of Walthamstow by another teenager in some gang warfare, unchecked by the dwindling police.
Life expectancy has stopped improving for the first time in many decades, and even declined in some parts of the country.
Many, many more will merely be stripped of their happiness and dignity, surviving on food banks and robbed of any agency in their lives by the cruel policies of an increasingly authoritarian Tory government.
It doesn't have to be this way, but we are now set on this course.
As EU membership was lost, so was the case for making people's lives better over blind nationalist rhetoric.
In my last post shortly after the referendum in 2016 ("We must face why Brexit happened, and that it solves nothing"), I pondered:
If nothing is done to improve the fate of masses that can be swayed with mediatised populism, what will that anger be direct to next time?
Since then, we have seen populist prime ministers attack judges, MPs in Parliament, the EU, or anyone who still backed the case for remaining in the EU (48% of the voting population at the last count).
The Tories will need to continue inventing culprits for the increasing poverty, inequality and dysfunction they have been inflicting on society since 2010. There are increasing signs that the naively upbeat and combative negotiation approach of the government will not yield the results promised.
While hard decisions are made in the abstract space of political agreements, the Prime Minister can keep lying in the face of facts, e.g. on the presence of checks Irish border, or miraculous trade agreements. But there will eventually need to be time of reckoning once reality catches up with the rhetoric. If the past is any indication, we then risk to see another wave of attacks on the EU, particularly in the context of the highly partisan media we experience today.
One of the key goals of Europe was peace through close economic and political ties. As a matter of fact, it worked – at least for as long as the European Union was preserved.
So let's hope that no matter where the UK ends up, it won't be as enemy of Europe. Let's hope it won't end in conflict.
I have lived in the UK for 11 years now. It is the place I call home, where I formed a family. I have many friends here, many British, many European and many from elsewhere. I wish nothing but the best to all of them, and will always respect their right to make their own choices.
But my allegiance will always be to the progressive alliance that believes in openness, in tolerance, in constructive compromise, in close collaboration, and in the duty of a country's government to look after the welfare of and give the best opportunities to all its citizens, particularly those in most need.
There should not and will not be any coming together under the banner of racism. Of media control. Of immoral treatment of children of refugees. Of subversion of democracy and of the rule of law. Of fascism.
Not today, not ever.